July is one of those months when much needs to be done and none of the good-old excuses work. It's not hunting season, there is no snow or rain, and it's never "too hot" if you get up at daybreak. We never run out of work to do. This visit started with clearing a flat pad for a pole barn roof to be installed. It ended with covering a small building with roofing metal.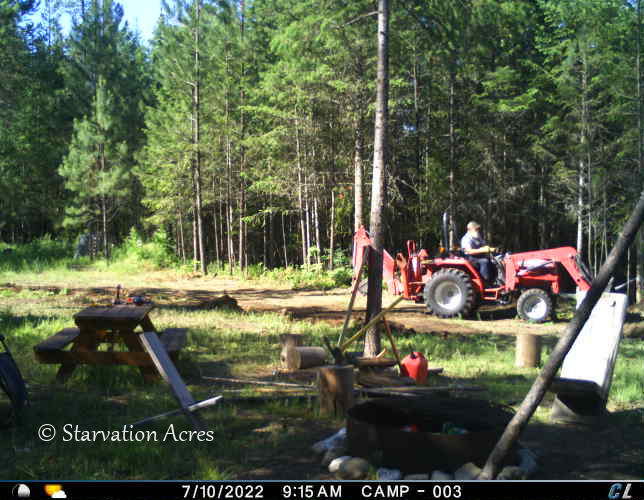 We have a lot of visitors coming to the acres. Most are never seen. Some get caught on camera and others join us around the campfire. Occasionally a neighbor's dog or cat shows up, so we are slowly learning where each neighbor-critter lives.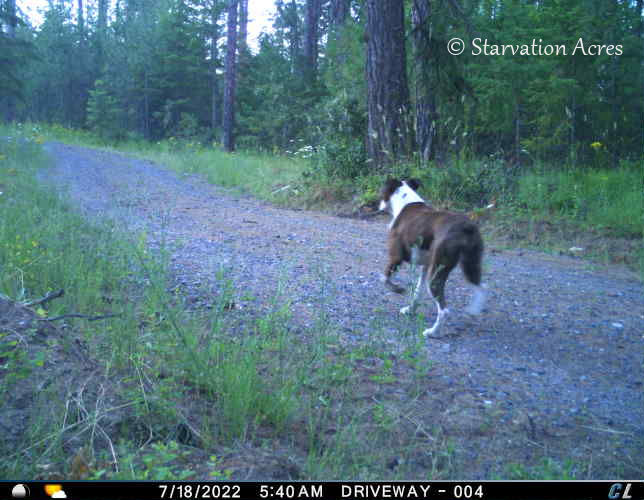 On this most recent visit, we had an eyes-on sighting of a boar bear. Didn't manage to snap a photo of him but he did leave us a little gift on the 'bedding' trail camera. No, not that kind of gift! He purred like a kitten for our camera. Click here to hear the bear purring.
And we have deer! At least until the neighbor dogs run them off, which we hope does not happen. With the blue-tongue occurrence last year, we feel lucky to still have deer visiting Starvation Acres.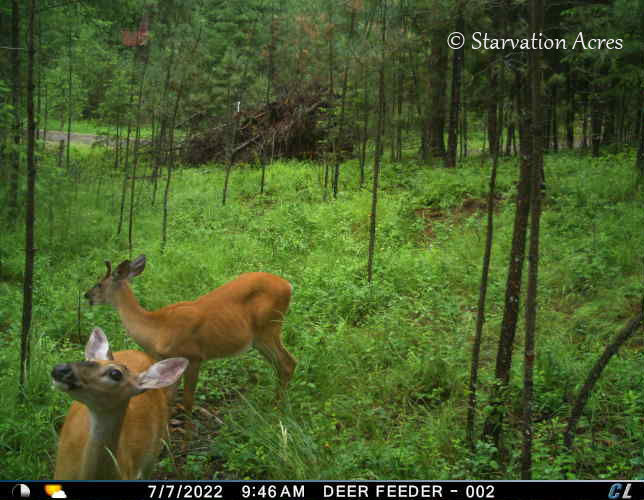 Then there were birds. While we have photos of wild turkeys, and saw quail, we have no photos of the grouse, owls or woodpeckers who frequently visit. And humming birds! A few visited in July…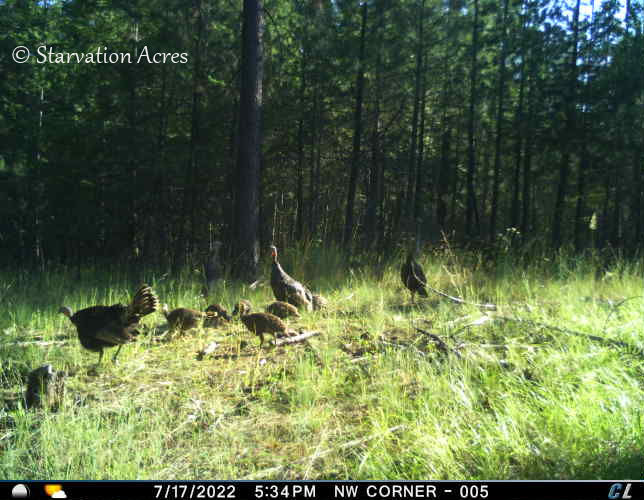 By the second week of August, our new pole barn should be in place to protect our RV from rain and heavy snow loads. Our plan is to get the images necessary to make a time-lapse of the construction process. Wish us luck!