Weather finally cooperated, and we were able to pull our travel trailer to Starvation Acres! Big thanks to Nate for coming along to drive my rig. Not only did we install the trailer but also collected images and spent some time maintaining game cameras. Turkey, deer and coyote had all visited 'the acres' and some of our plantings were showing promise.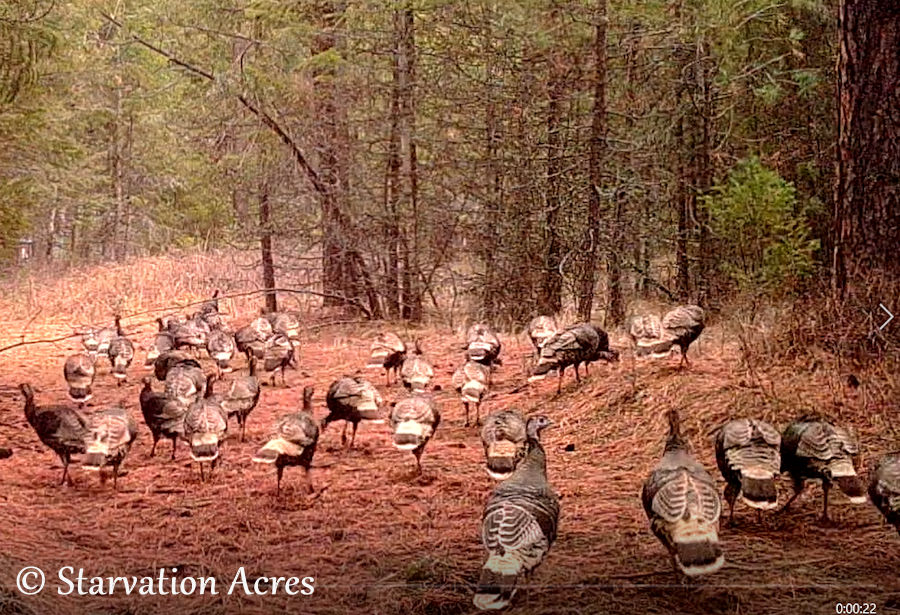 Last autumn, we planted black elderberry and rhubarb. The rhubarb was still under its protective layer of horse manure and cardboard. I only use cardboard when planting fresh roots late in the year… On removing the cardboard, it was obvious the roots has survived the winter. We will be adding more rhubarb plants later in the year!
The elderberry did well in one location and was browsed in another. A browsed cane was only 10″ tall and still showing green buds! A couple of others were not found, so 'may have' been browsed completely down, and we're hoping they will spring back and leaf out soon. Additionally,,, we sowed seed for chicory in the autumn and planted 4 new blue elderberry plants last weekend. 🙂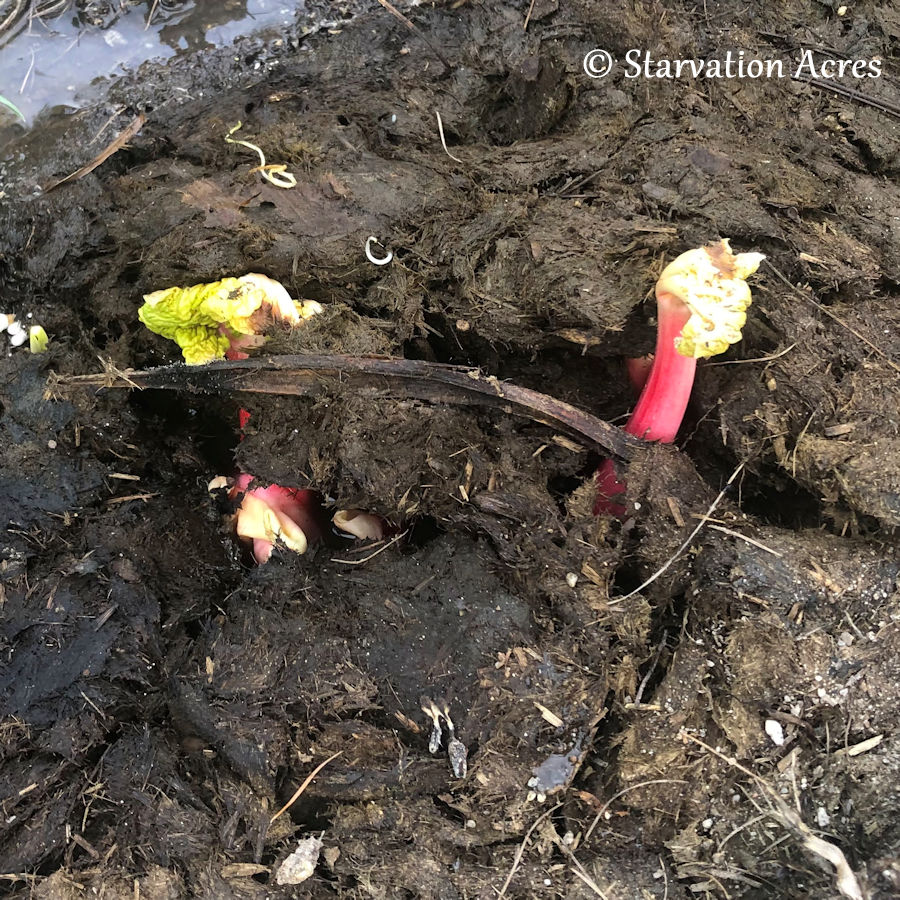 Friends have given us a lot of help with various projects, and I would like to thank a few of them.
Nate drover our trailer up there this past week and helped to get a few things functioning.
Daniel cut the end off an old tank for our 'big fire ring'.
Bob custom made the expanded metal grill for the fire ring and helped me replace the RV canopy.
Larry gave us his gas grill for cooking great meals in camp.
Jody built a table top for our dining room slider.
Mark for loading the truck.
Brian helped with assembling and installing our fancy outhouse and burying some pipe.
Adam did a lot of grunt labor and helped erect 2 of the hunting stands.
Dennis loaned his trailer for hauling our tractor there and home.
Rick gave us apples from his yard trees to feed the deer and loaned his pole-saw.
Cletus gave us some fence panels (delivery included) to help contain visiting animals.
Kellen aired up a tire and offered to check on things for us.
Fred stopped to help me put tire chains on my truck and gave me his wood block for installing chains.
Alan and Eric gave me a lot of help when my truck broke down in Arden.
Naomi has done a great deal of work just keeping our trailer stocked with good food and making sure we have whatever might be needed. Me? I'm the grunt work specialist. If a hole needs to be dug or something needs to be fixed, I jump into action.
Note: Nearly everyone mentioned did more than is listed above.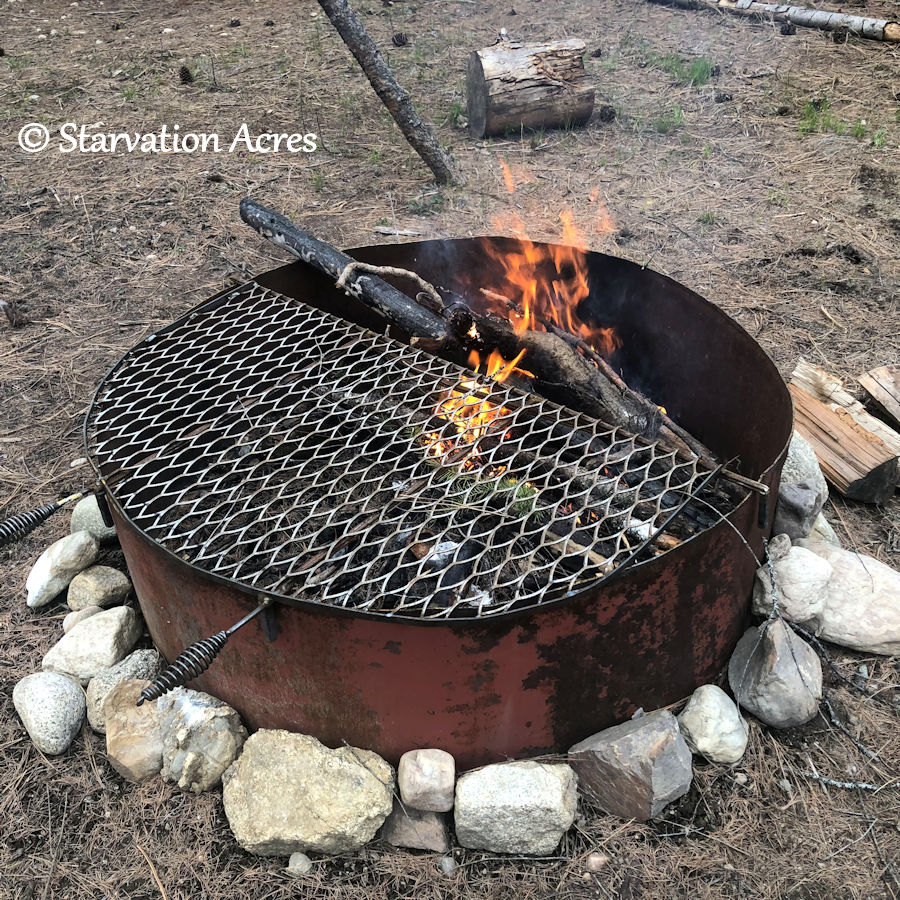 This past weekend, Nate did all the cooking for the two of us. Venison sauce with tortellini is a wonderful cold weather dinner!